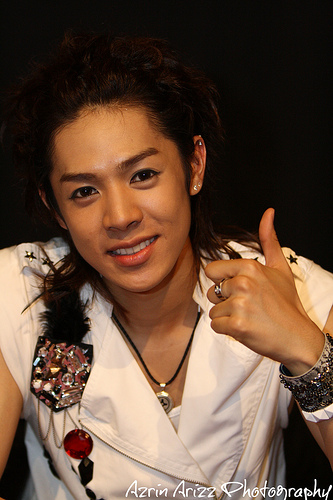 Alexander, a former member of U-KISS, will be making a comeback to the stage as a solo artist!
The pop star will be making his solo debut on December 9th through the 'Alexander Showcase Live 2011' concert at the Akasaka Blitz in Tokyo. This will be his first stage since U-KISS's December concert a year ago.
A source close to Alexander revealed to Star News on October 24th that, "Alexander recently found a new agency and has been preparing his activities as a solo artist… He'll show you a much more mature side than when he used to be a part of U-KISS."
Alexander himself wrote a message to his fans through the event site on the 22nd, which read, "I'm finally starting my activities as a solo artist… Let's meet at the December showcase."
The idol, who is fluent in 7 languages in addition to being a skilled vocalist and a dancer, left U-KISS back in February of this year.
Source: Star News via Naver